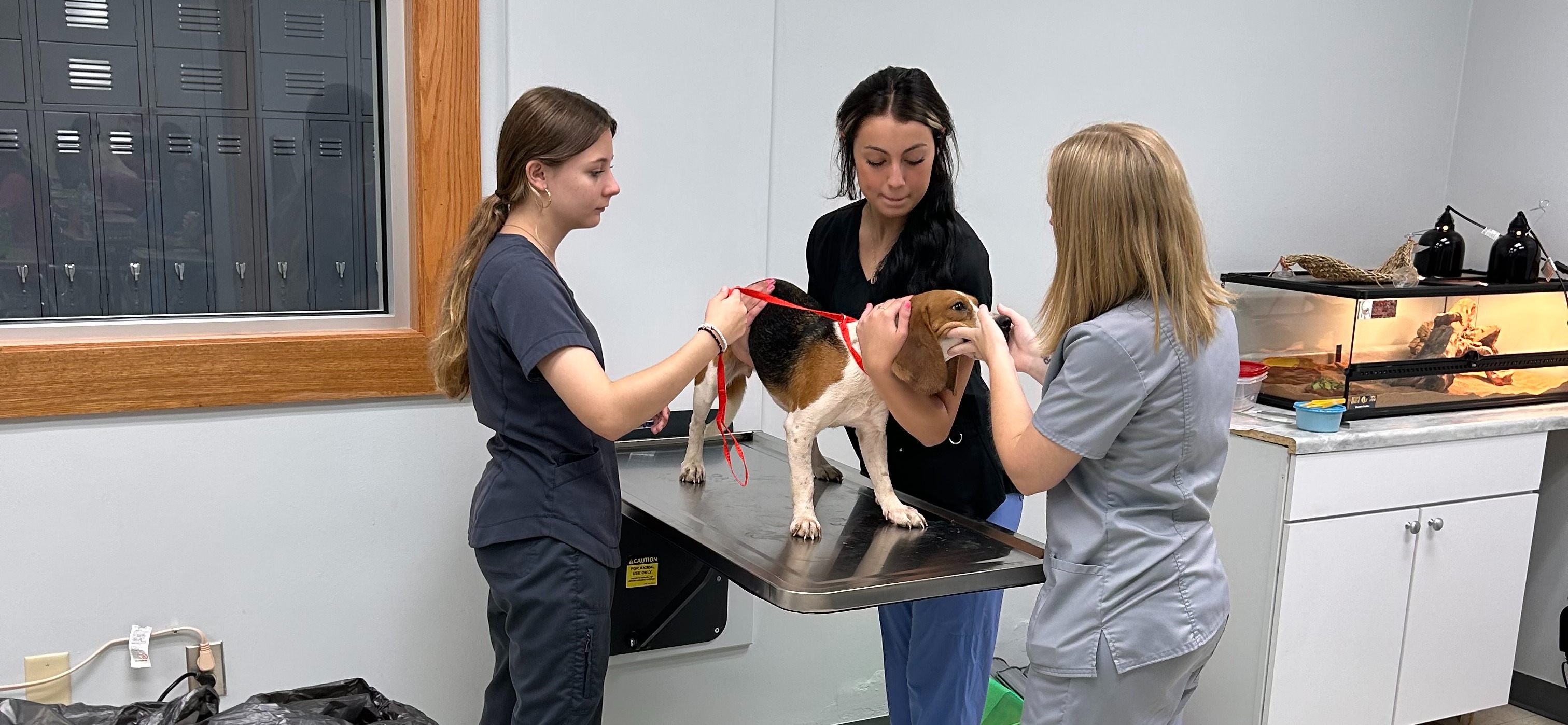 Instructor(s)
Jessica McQueen - jmcqueen@sccusa.org
Description
Veterinary Science at Southeastern Career Center gives students the chance to explore the field of veterinary medicine. Students have the opportunity during the first year to hear about the various career paths they can take within the veterinary field, the possibilities are endless. During this time they will be building foundational skills needed to start work in the field right away, from understanding animal behavior, restraint techniques, parasitology, as well as medical terminology and anatomy and physiology. They will be working hands on with various dogs, cats and some large animals. We also have a variety of classroom animals that students are responsible for the daily care of, especially Miriam the class cat.
Dual Credit Institutions

Certifications
Certified Veterinary Assistant
Career Paths
Veterinarian, Veterinary Nurse, Veterinary Assistant, Anesthesiologist, Zoo Medicine, Army Veterinarian, Research, Laboratory Technician, Chiropractors, Public Health, and much more!
Career/Technical Student Organization
(Health Occupations Students of America (HOSA) Students participate in community service projects and various skill competitions through HOSA. Through these activities, students develop leadership and organizational skills, team building, interpersonal communications, and enhanced technical skills.